YES Medspa & Cosmetic Surgery Centre
301-8837 201 Street
Langley, BC V2Y 0C8
Phone: (604) 888-9378
Cosmetic Surgery: Mon–Fri: 8:30 a.m.–4 p.m.
Medspa: Mon & Thu: 9 a.m.–7 p.m., Tue, Wed, Fri: 9 a.m.–5 p.m.

Cellulaze Before & After Case 164
*Keep in mind that each patient is unique and your results may vary.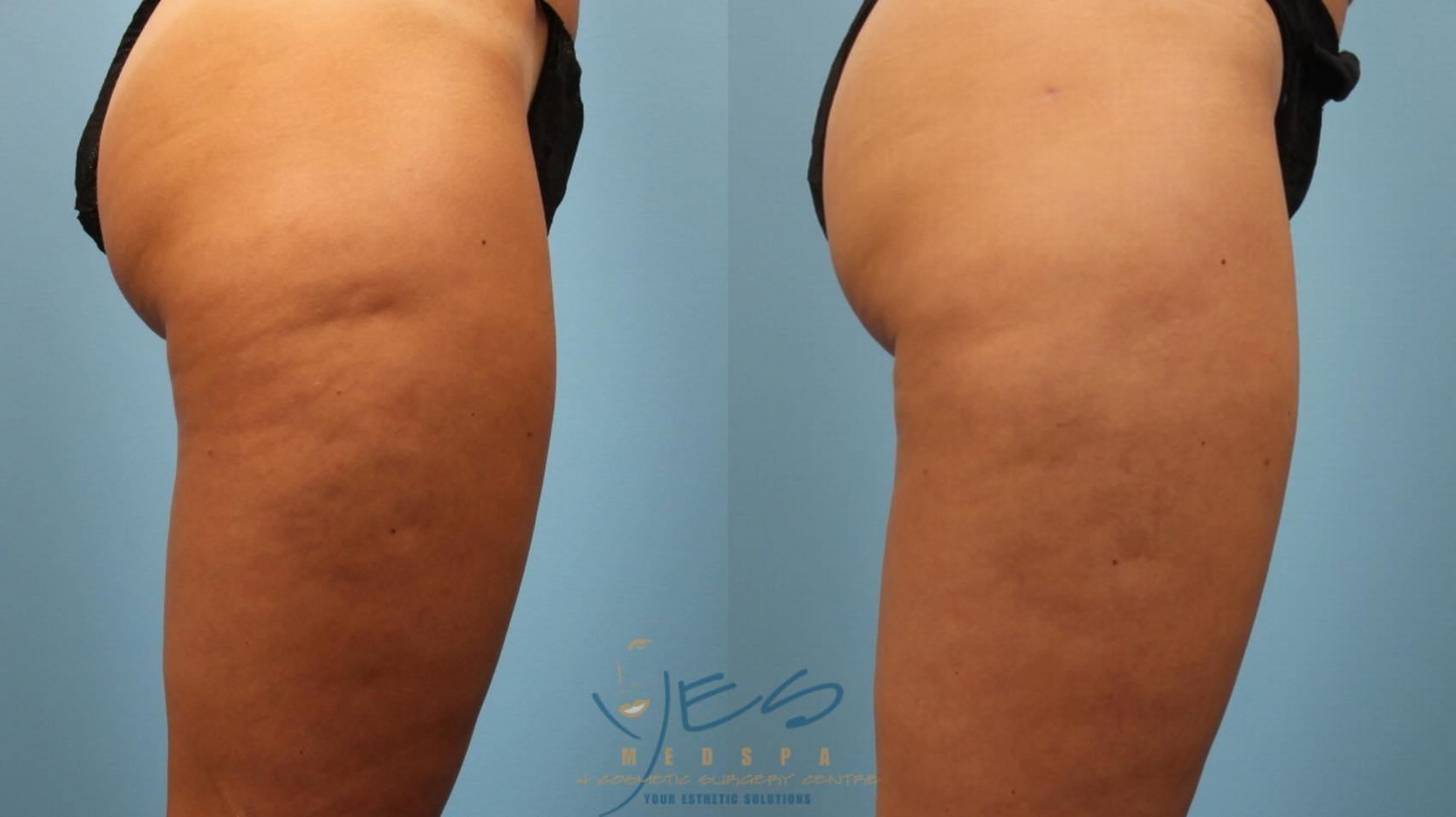 Before & After

This 28 year old woman was bothered by cellulite to the side of her thighs which had been present for over 10 years. At the time of her surgery she was 5' 6" and weighed 123 lbs.
Mild or Grade II cellulite was present with overall good skin tone. Non-surgical and surgical treatments were discussed and considered to achieve partial improvement. Cellulaze™ was more likely to achieve longer lasting results and only one treatment session appealed to the patient.
Cellulaze™ to her lateral thighs with SmartLipo™ to her right lateral thigh was performed.
The post-operative photos were taken 4 months after surgery.
Surgeon: Mathew C. Mosher, MD
Back to Top