YES Medspa & Cosmetic Surgery Centre
301-8837 201 Street
Langley, BC V2Y 0C8
Phone: (604) 888-9378
Cosmetic Surgery: Mon–Fri: 8:30 a.m.–4 p.m.
Medspa: Mon & Thu: 9 a.m.–7 p.m., Tue, Wed, Fri: 9 a.m.–5 p.m.

Liposuction Before & After Case 49
*Keep in mind that each patient is unique and your results may vary.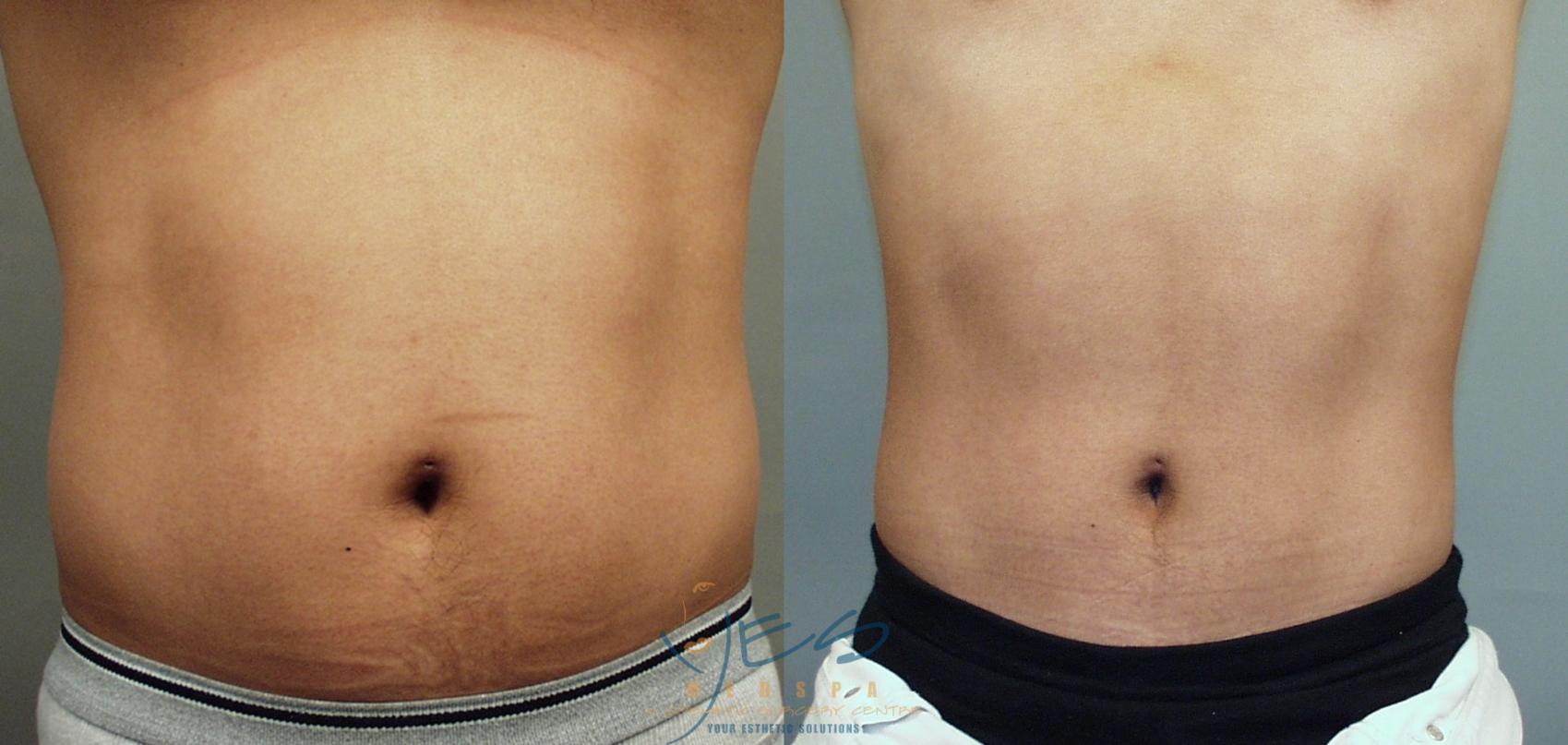 Before & After

This 27 year old male consulted with Dr. Mosher about improving the shape of his torso. He exercised regularly and had a healthy diet but was frustrated with his inability to reduce the fat present on his torso.
Liposuction of the abdomen, flanks and chest was carried out with a nice improvement to his shape. VASER or ultrasound assisted liposuction technique was used to achieve his result.
Dr. Mosher points out that many who eat well and exercise regularly still have difficulty reducing superficial fat is some areas. Liposuction is often an excellent solution to improve stubborn areas. After surgery this patient actually weighed a bit more due to his addition of muscle mass. Total fat removed during surgery was 1700 mls or 1.7 litres.
Surgeon: Mathew C. Mosher, MD
Back to Top