YES Medspa & Cosmetic Surgery Centre
301-8837 201 Street
Langley, BC V2Y 0C8
Phone: (604) 888-9378
Cosmetic Surgery: Mon–Fri: 8:30 a.m.–4 p.m.
Medspa: Mon & Thu: 9 a.m.–7 p.m., Tue, Wed, Fri: 9 a.m.–5 p.m.

SmartLipo™ Before & After Case 76
*Keep in mind that each patient is unique and your results may vary.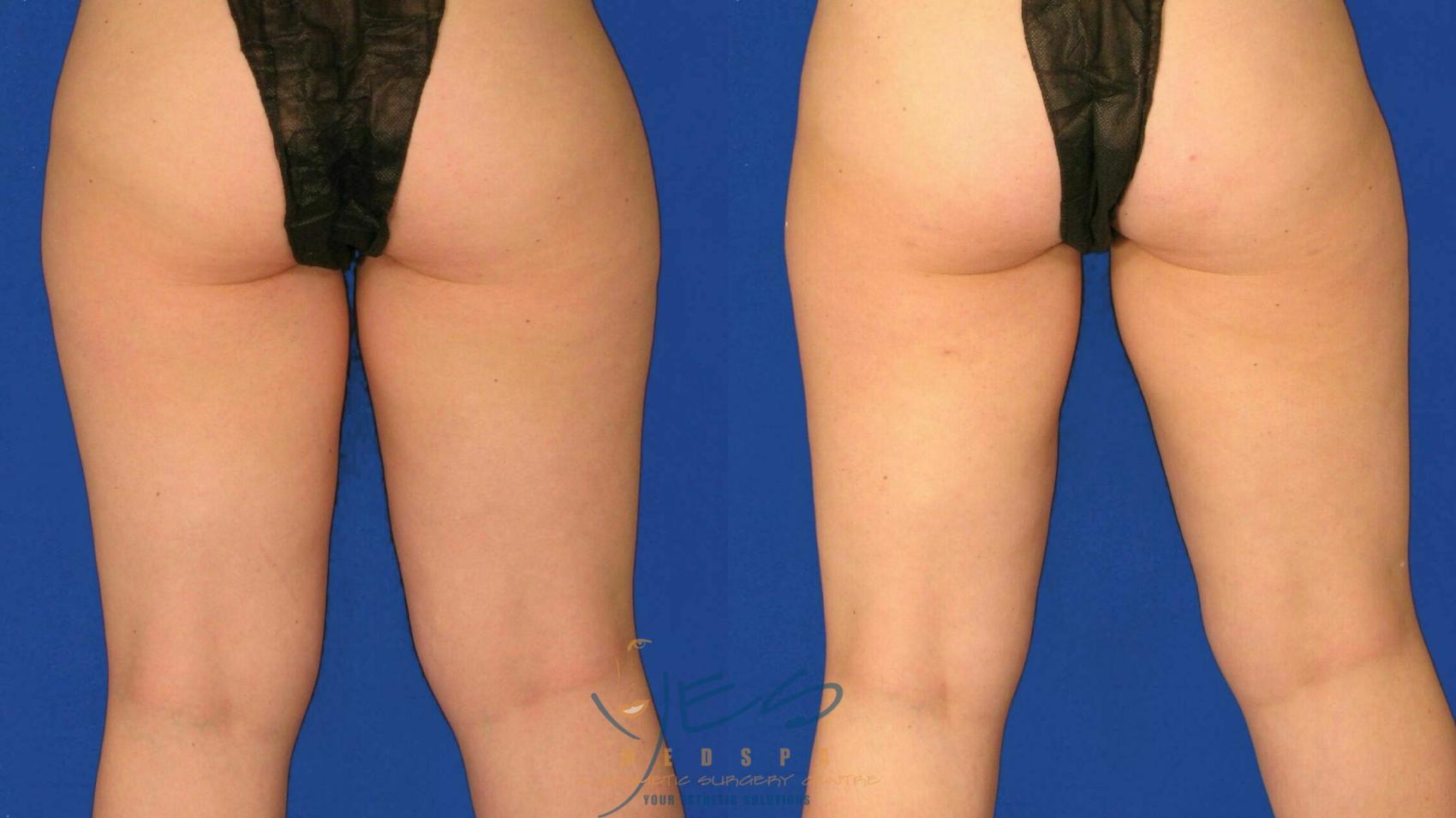 Before & After

This 30 year old woman came to our office to discuss improving the appearance and proportions of her thighs. She always had legs that were disproportionately larger than the rest of her body. She was very active and despite her best efforts was unable to improve the appearance of her thighs.
SmartLipo Triplex to the upper thighs and inner knee was done. Follow up photos were done 6 months after her surgery. She was extremely happy with her results and has continued to enjoy an active lifestyle.
Surgeon: Mathew C. Mosher, MD
Back to Top