YES Medspa & Cosmetic Surgery Centre
301-8837 201 Street
Langley, BC V2Y 0C8
Phone: (604) 888-9378
Cosmetic Surgery: Mon–Fri: 8:30 a.m.–4 p.m.
Medspa: Mon & Thu: 9 a.m.–7 p.m., Tue, Wed, Fri: 9 a.m.–5 p.m.

Breast Augmentation Before & After Case 34
*Keep in mind that each patient is unique and your results may vary.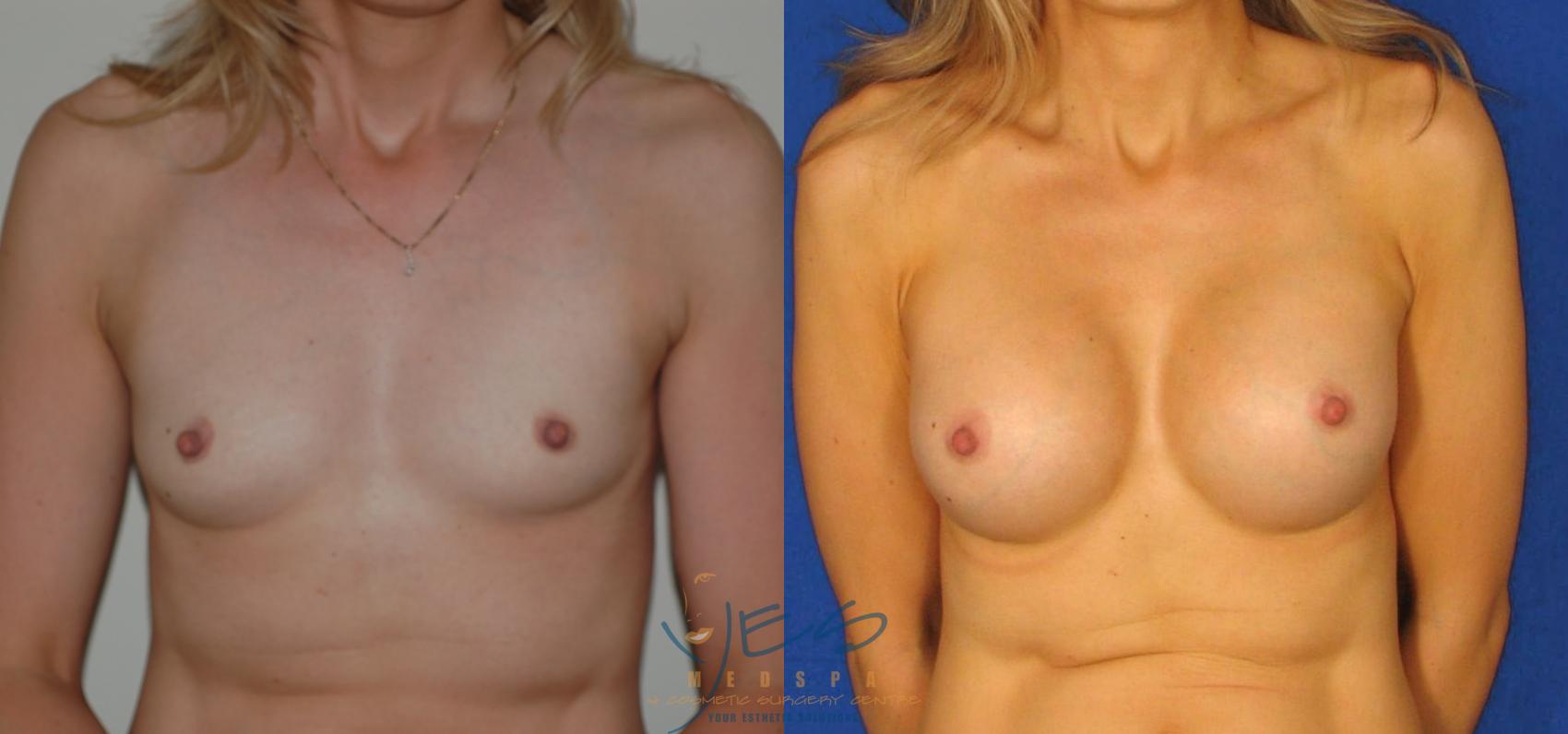 Before & After

5' 7" and 122 lbs. This woman was looking for a significant augmentation of her 34 A breasts and wanted the final result to still fit with her body size.
During consultation she was felt to be an excellent candidate for both round and anatomical shaped implants. She chose the largest of the implants that were recommended based on her breast and chest measurements. Allergan Style 115 cohesive gel implants, each size 322 cc were used.
After photos were taken 7 months after surgery. She has been very pleased with her new shape and is wearing a 34 C bra.
Surgeon: Mathew C. Mosher, MD
Back to Top