YES Medspa & Cosmetic Surgery Centre
301-8837 201 Street
Langley, BC V2Y 0C8
Phone: (604) 888-9378
Cosmetic Surgery: Mon–Fri: 8:30 a.m.–4 p.m.
Medspa: Mon & Thu: 9 a.m.–7 p.m., Tue, Wed, Fri: 9 a.m.–5 p.m.

Breast Lift Before & After Case 107
*Keep in mind that each patient is unique and your results may vary.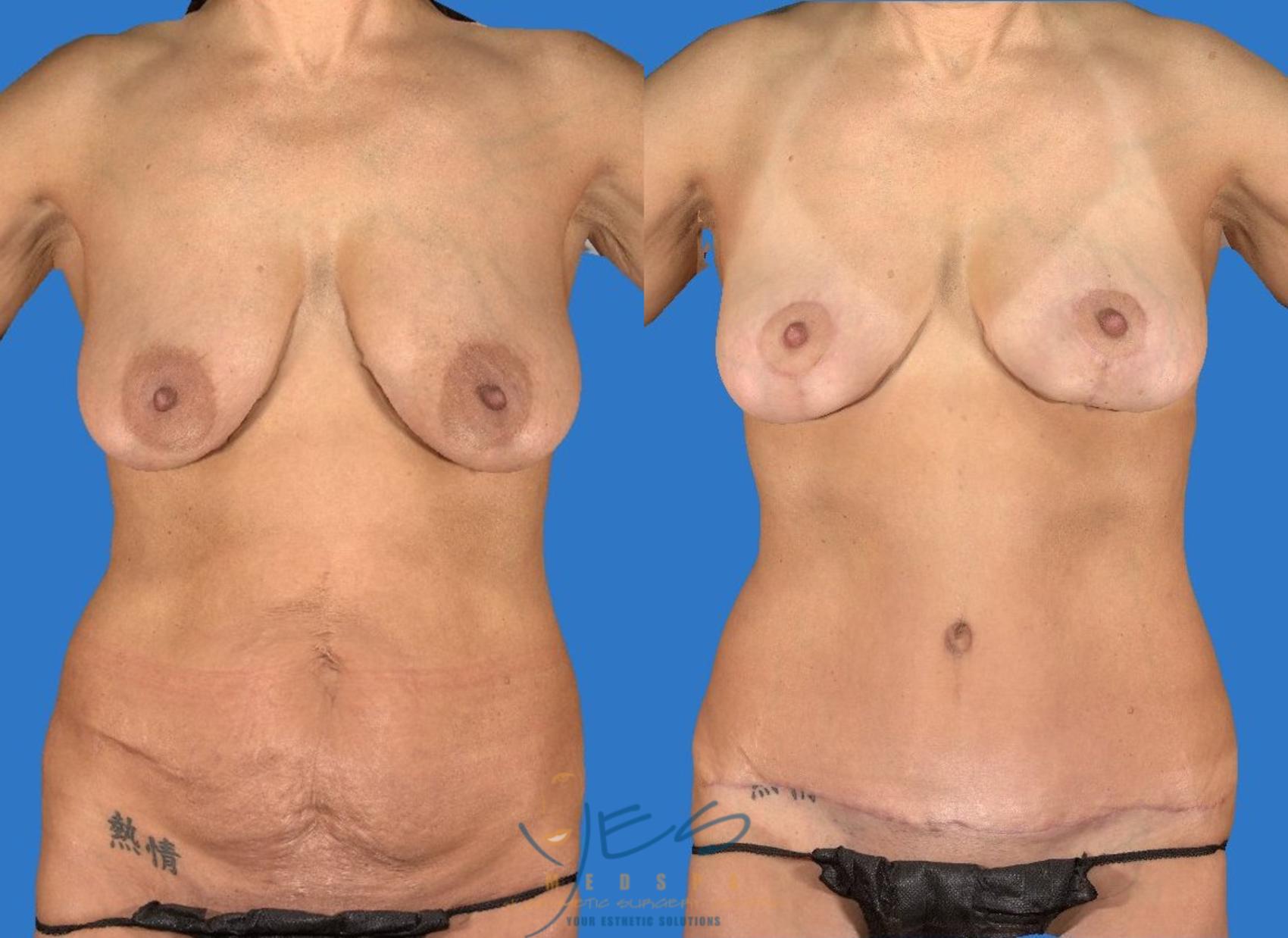 Before & After

This patient is a 51 year old lady who wanted to improve the appearance of her breasts and abdomen. Her abdomen had poor skin tone with stretch marks and laxity. The underlying muscles were loose. Her breasts were large with significant laxity and sagging.
In order to address these concerns a standard abdominoplasty was done along with a breast lift and a small reduction. Through the breast lift we were able to repackage her breasts into a more youthful position.
Post-op photos are captured with Vectra 3D imaging system.
Surgeon: Mathew C. Mosher, MD
Back to Top