YES Medspa & Cosmetic Surgery Centre
301-8837 201 Street
Langley, BC V2Y 0C8
Phone: (604) 888-9378
Cosmetic Surgery: Mon–Fri: 8:30 a.m.–4 p.m.
Medspa: Mon & Thu: 9 a.m.–7 p.m., Tue, Wed, Fri: 9 a.m.–5 p.m.

Breast Lift Before & After Case 375
*Keep in mind that each patient is unique and your results may vary.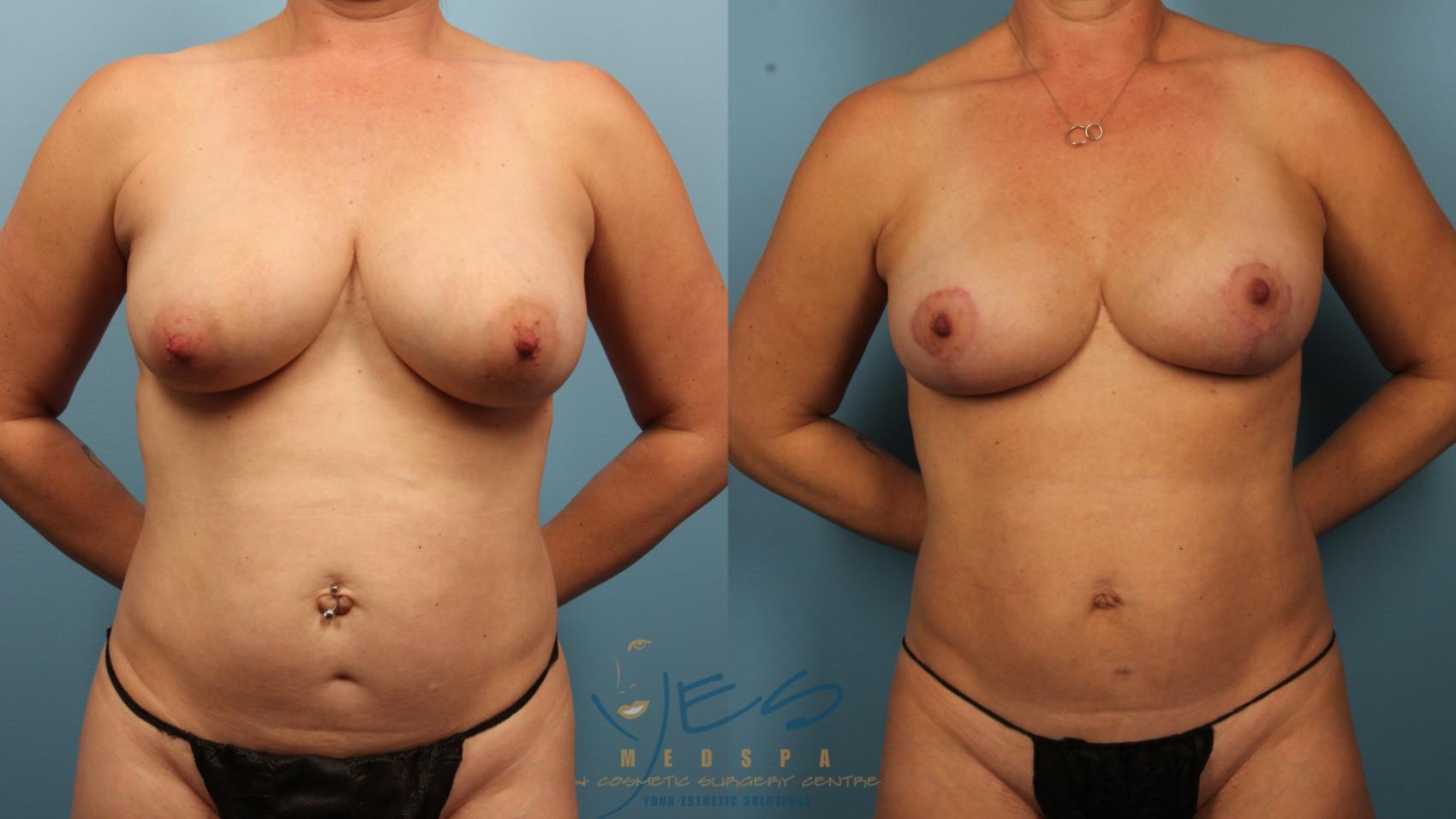 Before & After

This Langley woman came to our office looking to improve the appearance of her breasts. She was bothered by the asymmetries and looseness of her breasts.
Dr. Mosher recommended a breast lift with targeted liposuction to her axilla (armpit). While in consultation with Dr. Mosher, it was noticed that this patient also had a small umbilical hernia. Dr. Mosher was able to correct the umbilical hernia and improve the appearance of her previous laparoscopic scar on her abdomen, during her Mastopexy surgery.
Photos were taken 4 months after her surgery. She was very happy with her results.
Surgeon: Mathew C. Mosher, MD
Back to Top