YES Medspa & Cosmetic Surgery Centre
301-8837 201 Street
Langley, BC V2Y 0C8
Phone: (604) 888-9378
Cosmetic Surgery: Mon–Fri: 8:30 a.m.–4 p.m.
Medspa: Mon & Thu: 9 a.m.–7 p.m., Tue, Wed, Fri: 9 a.m.–5 p.m.

Male Breast Reduction Before & After Case 86
*Keep in mind that each patient is unique and your results may vary.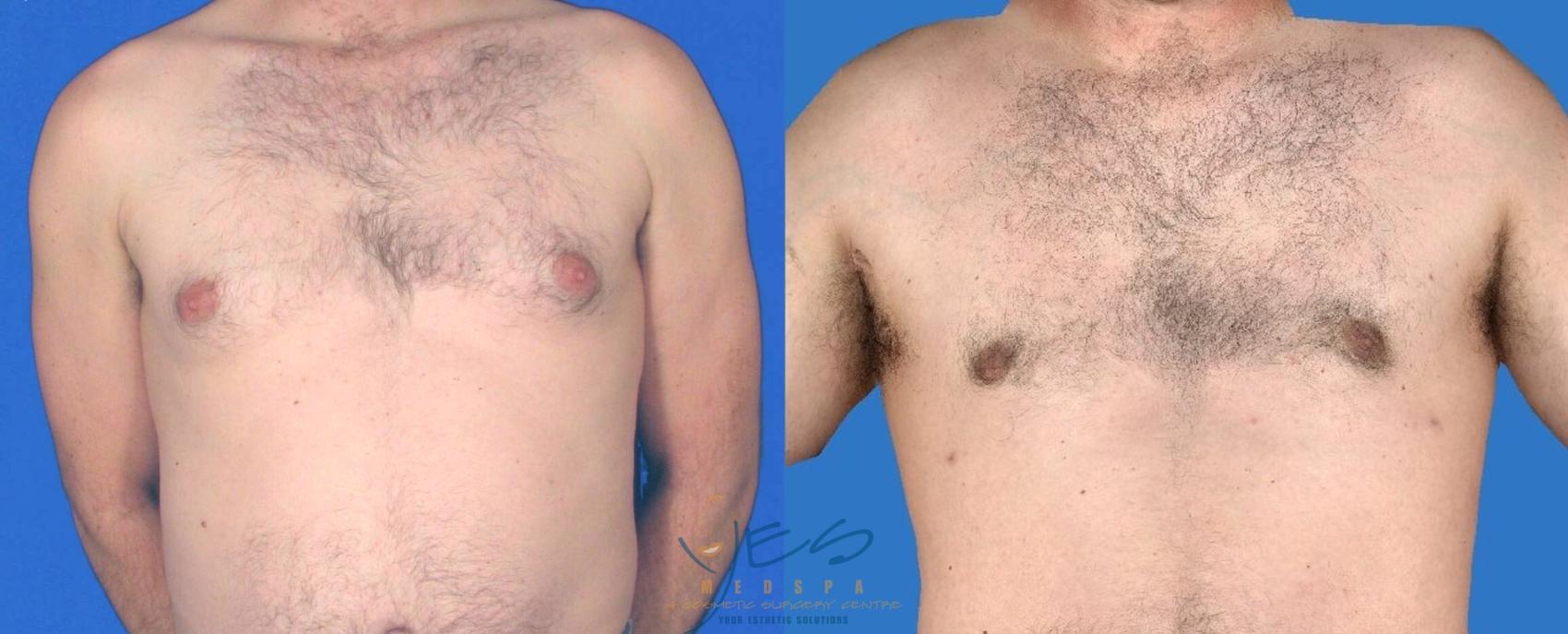 Before & After

This gentleman wanted to be able to wear a golf shirt without embarrassment. When the skin and breast were cold the chest shape was acceptable but he wanted a flatter chest in all situations. He admitted that he was not exercising regularly as he had become frustrated and discouraged that no amount of effort in the past had improved his chest appearance.
Dr. Mosher: This man expressed concerns that are very common. The combination of liposuction (VASER) and direct excision was used for optimal correction.
Surgeon: Mathew C. Mosher, MD
Back to Top