YES Medspa & Cosmetic Surgery Centre
301-8837 201 Street
Langley, BC V2Y 0C8
Phone: (604) 888-9378
Cosmetic Surgery: Mon–Fri: 8:30 a.m.–4 p.m.
Medspa: Mon & Thu: 9 a.m.–7 p.m., Tue, Wed, Fri: 9 a.m.–5 p.m.

Revision Breast Surgery Before & After Case 52
*Keep in mind that each patient is unique and your results may vary.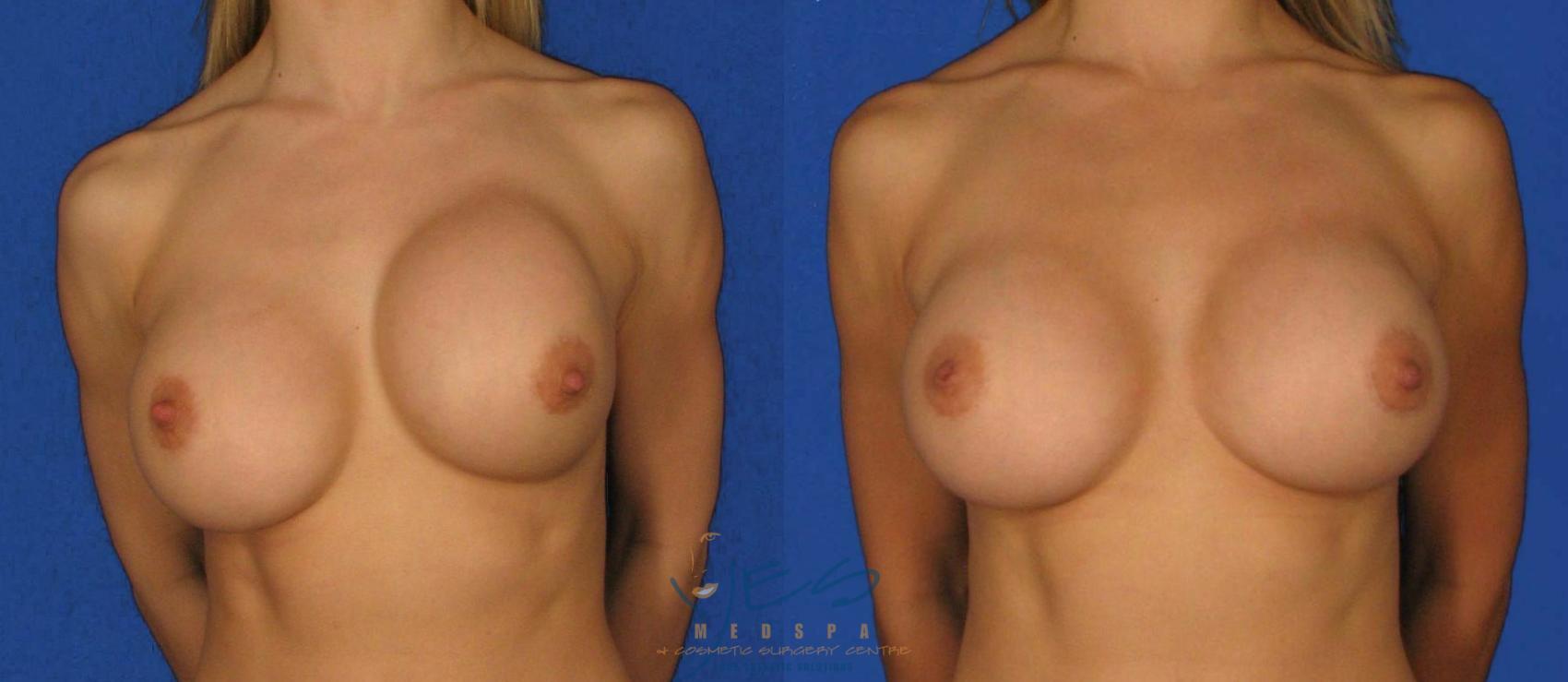 Before & After

This woman had developed a breast implant contracture affecting the shape of the left breast. Her original augmentation had been done 3 years earlier and involved larger than recommended Style 15 304 cc implants placed into a sub-fascial position. Over a period of several months the left breast became firmer and a different shape.
Revisional surgery was performed and consisted of an open capsulectomy of the left breast only. Improved breast symmetry was achieved.
Dr. Mosher comments that capsular contracture that distorts the breast shape can only be treated with more surgery. In most cases, the problem can be improved but a relatively high recurrence rate of this condition is common. Strategies for reducing the risk of this problem are different for each patient.
Surgeon: Mathew C. Mosher, MD
Back to Top