YES Medspa & Cosmetic Surgery Centre
301-8837 201 Street
Langley, BC V2Y 0C8
Phone: (604) 888-9378
Cosmetic Surgery: Mon–Fri: 8:30 a.m.–4 p.m.
Medspa: Mon & Thu: 9 a.m.–7 p.m., Tue, Wed, Fri: 9 a.m.–5 p.m.

Brow Lift Before & After Case 259
*Keep in mind that each patient is unique and your results may vary.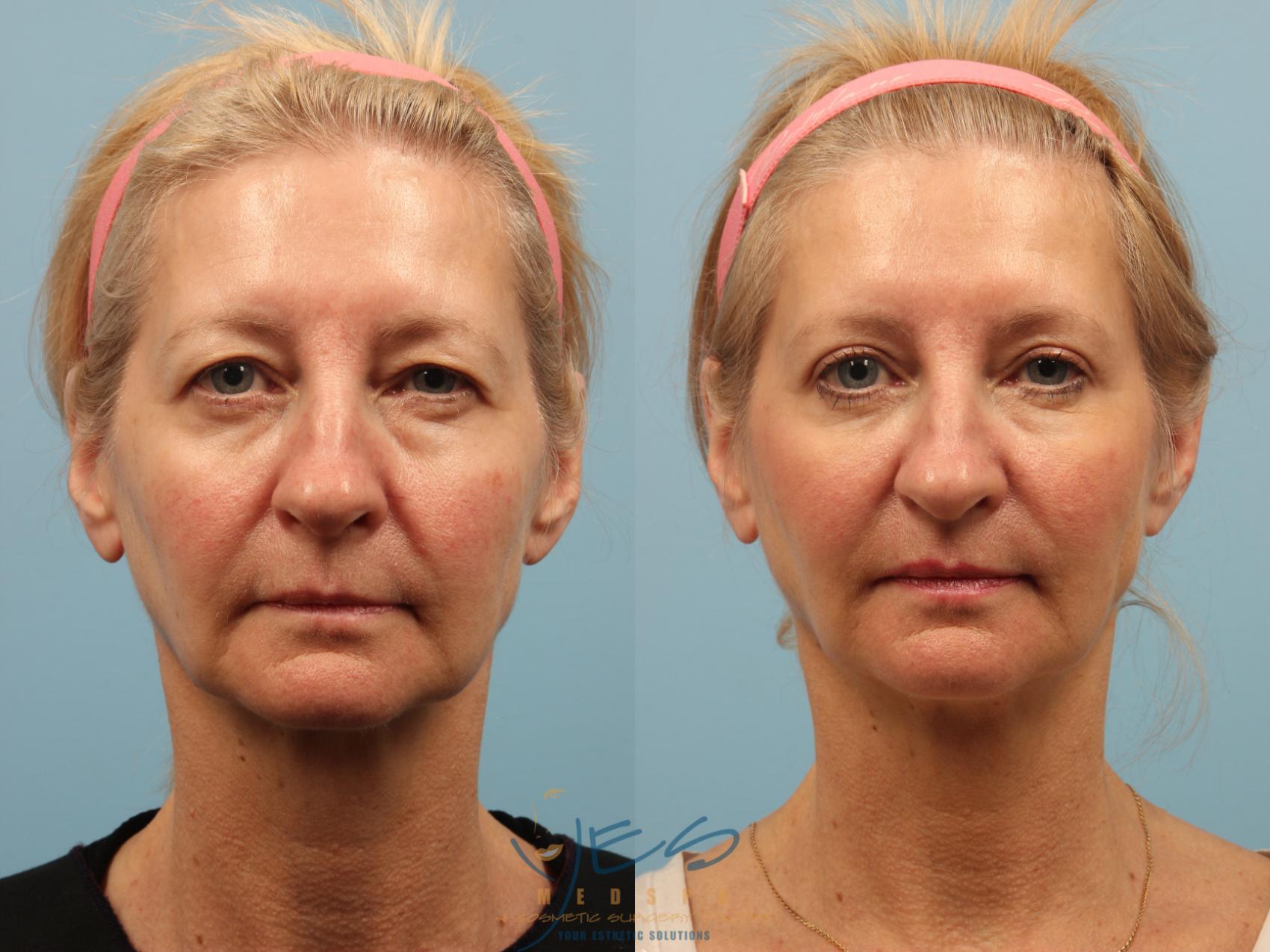 Before & After

This 59 year old woman came to our office to discuss options for a heavy brow and upper eyelids. She was finding it harder and harder to put her contact lenses in each morning and was interested in her surgical options.
Dr. Mosher recommended a bilateral upper eyelid blepharoplasty to address the excess skin and small pocket of fat to her upper eyelids. He also recommended a browlift to address the heaviness she was experiencing.
Temporary dermal fillers to her cheeks and botox were used to enhance her surgical results.
Photos were taken 4 months after the surgery.
Surgeon: Mathew C. Mosher, MD
Back to Top