YES Medspa & Cosmetic Surgery Centre
301-8837 201 Street
Langley, BC V2Y 0C8
Phone: (604) 888-9378
Cosmetic Surgery: Mon–Fri: 8:30 a.m.–4 p.m.
Medspa: Mon: 9 a.m.–7 p.m., Tue–Fri: 9 a.m.–5 p.m.

Case #115
*Keep in mind that each patient is unique and your results may vary.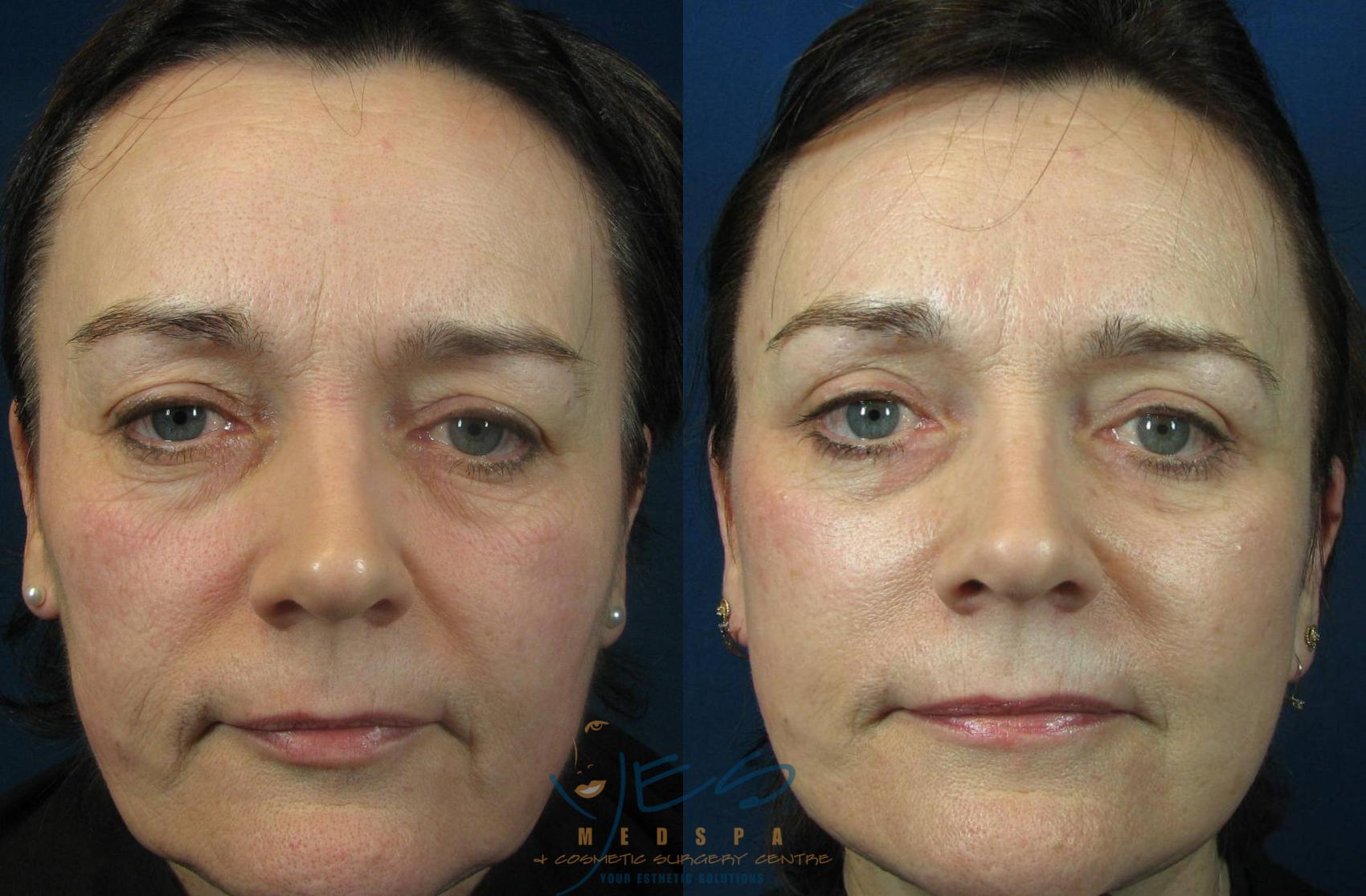 Before & After

This 60 year old woman was looking for a long term solution to her facial aging. She had laxity and excess skin on both the lower and upper eyelids. Her lower face had some deepening of the nasolabial folds and down turning of the mouth corners as well as jowling with laxity along the jaw line.
In order to refresh her appearance a facelift with bilateral upper and lower blepharoplasty was done. Photos were taken 3 months post op without make-up. With time her scars will continue to lighten and fade. She has been extremely with happy with her results. Further improvements to the appearance of her skin are being achieved with office based skin treatments and an improved home skin care program.
Surgeon: Mathew C. Mosher, MD
Back to Top