YES Medspa & Cosmetic Surgery Centre
301-8837 201 Street
Langley, BC V2Y 0C8
Phone: (604) 888-9378
Cosmetic Surgery: Mon–Fri: 8:30 a.m.–4 p.m.
Medspa: Mon & Thu: 9 a.m.–7 p.m., Tue, Wed, Fri: 9 a.m.–5 p.m.

Face Lift & Neck Lift Before & After Case 46
*Keep in mind that each patient is unique and your results may vary.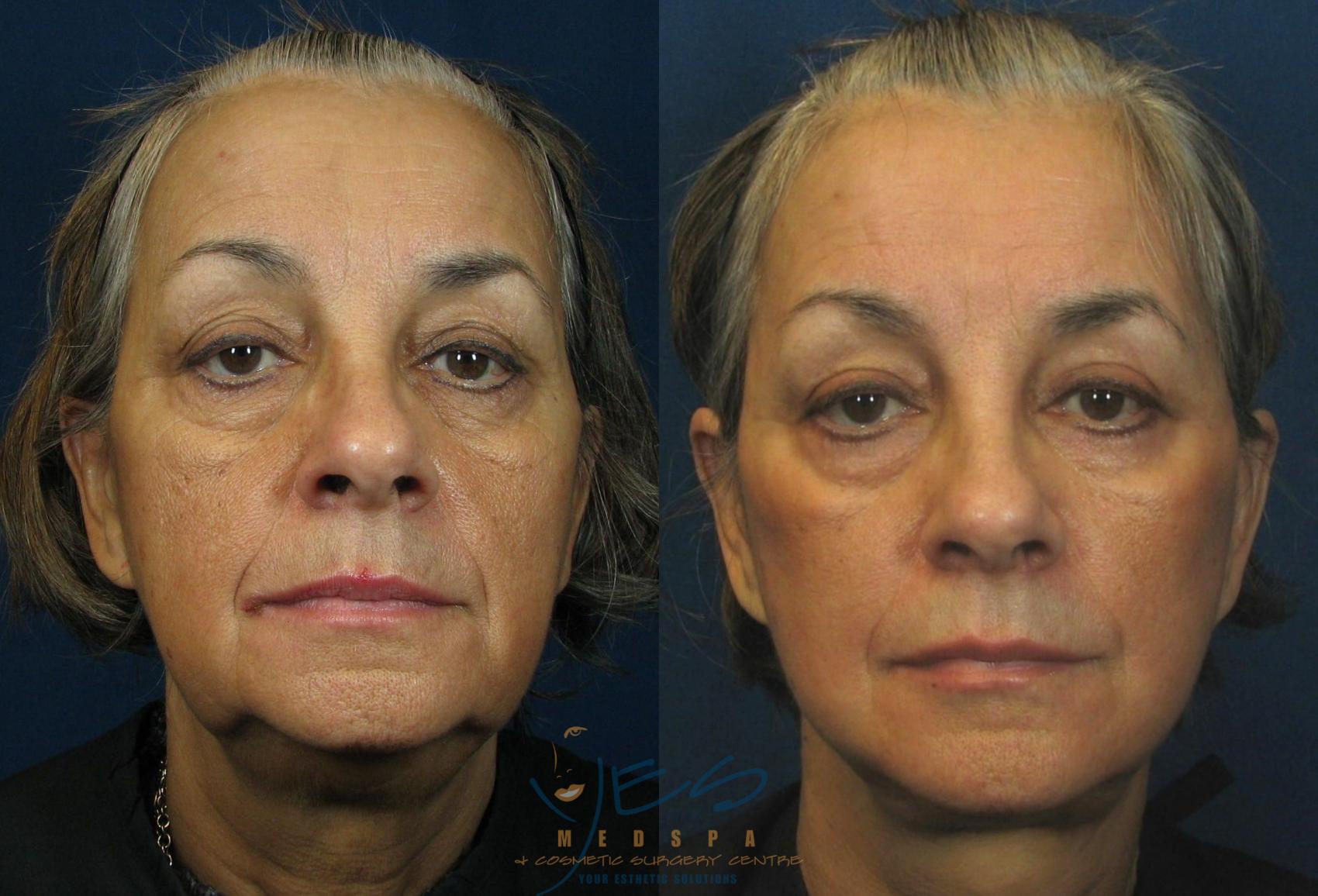 Before & After

This woman presented at the age of 59 years old wanting to refresh her facial appearance. Her main area of concern was her heavy neck and jowls. Her weight was stable and she had stopped smoking for the past 2 years after many years heavy smoking.

A comprehensive strategy was discussed that included a short scar facelift that would improve her lower face and neck. Upper and lower lid blepharoplasty was also recommended along with a home skin care program. After many years of smoking and sun damage she had very aged skin with very poor tone.

Her post op photos are taken 4 months after a limited incision facelift with upper and lower lid tightening. She feels that her appearance is refreshed and natural. Since her surgery she has been motivated to look after her skin and general health better.

The profile view shows the natural appearance of her hairline and discreet location of her scar. She can wear her hair style anyway she wants without visible stigma of facelift surgery. Dr. Mosher notes that a more complete correction of the midface and neck is possible with a standard facelift technique that would include a slightly longer incision into the temporal hairline. However, for many patients this degree of improvement with a limitied incision approach achieves very satisfying and natural results that lasts for years.
Surgeon: Mathew C. Mosher, MD
Back to Top