YES Medspa & Cosmetic Surgery Centre
301-8837 201 Street
Langley, BC V2Y 0C8
Phone: (604) 888-9378
Cosmetic Surgery: Mon–Fri: 8:30 a.m.–4 p.m.
Medspa: Mon & Thu: 9 a.m.–7 p.m., Tue, Wed, Fri: 9 a.m.–5 p.m.

Lower Eyelid Blepharoplasty Before & After Case 41
*Keep in mind that each patient is unique and your results may vary.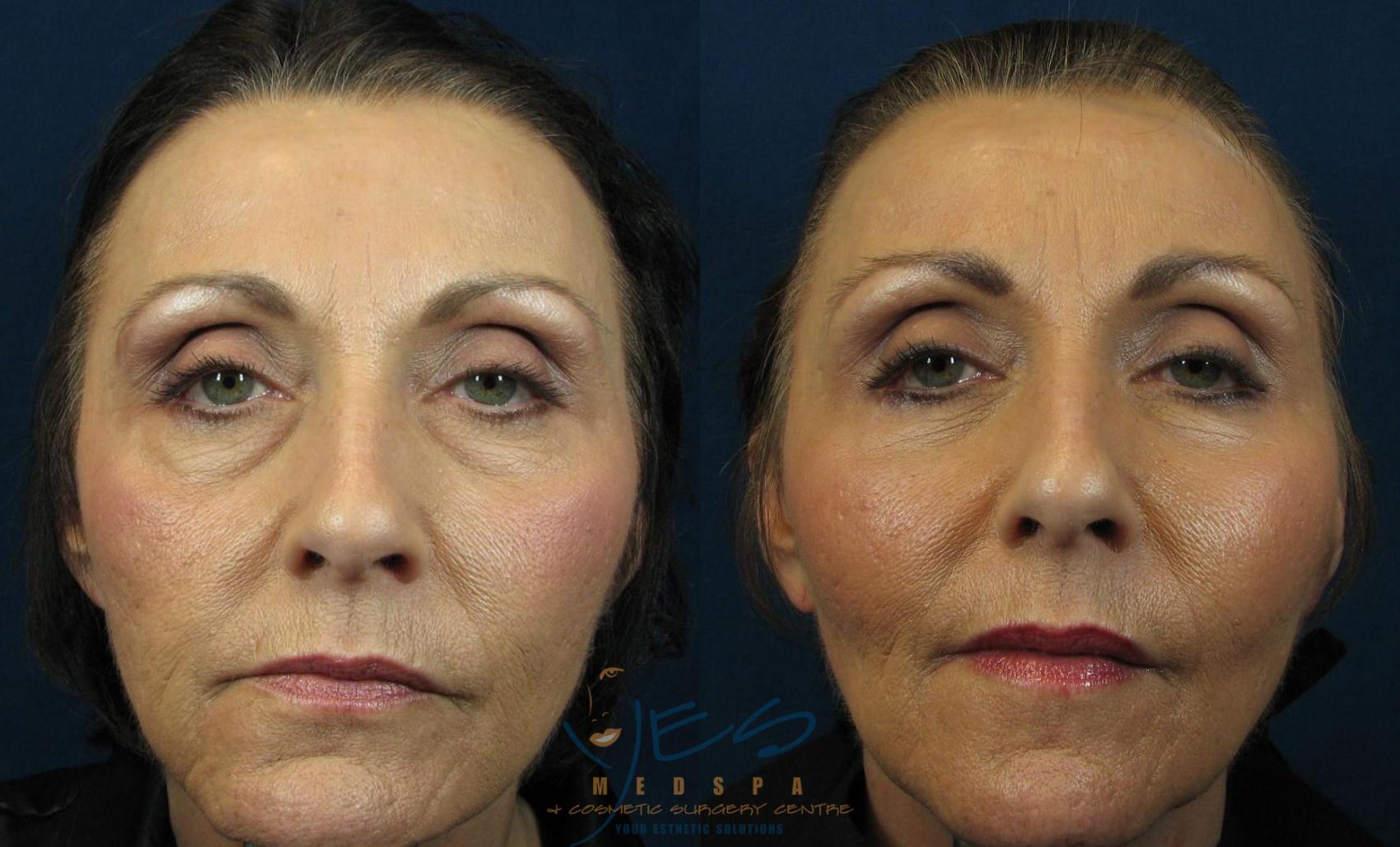 Before & After

At age 58, this woman felt that it was time to do something about the dark circles and bags under her eyes. Surgical and non-surgical strategies were discussed but Dr. Mosher felt that surgery offered the best opportunity for lasting improvement. Although a more comprehensive facial rejuvenation strategy was outlined, her priority was her lower lids. Post op photos are 4 months after lower lid blepharoplasty and demonstrate a nice correction of the prominent bags and overall improvement. Discreet surgical scars and no changes to the shape of her eyes were accomplished.

Bags under the eyes are a common problem for young and older adults. Some improvements are possible with fillers and make-up. However, surgery offers the best chance for a lasting improvement in the contour of this area. Dr. Mosher commented that it is unusual to see recurrence of the severe bags after lower eyelid surgery. For some patients, additional lower lid skin tightening may be needed using laser or surgical treatments to keep this area looking its' best. Some bruising is present after any facial surgery. She was able to return to her social activities without makeup after 2 weeks which is about average.

Surgeon: Mathew C. Mosher, MD
Back to Top