YES Medspa & Cosmetic Surgery Centre
301-8837 201 Street
Langley, BC V2Y 0C8
Phone: (604) 888-9378
Cosmetic Surgery: Mon–Fri: 8:30 a.m.–4 p.m.
Medspa: Mon & Thu: 9 a.m.–7 p.m., Tue, Wed, Fri: 9 a.m.–5 p.m.

Morpheus8 Before & After Case 399
*Keep in mind that each patient is unique and your results may vary.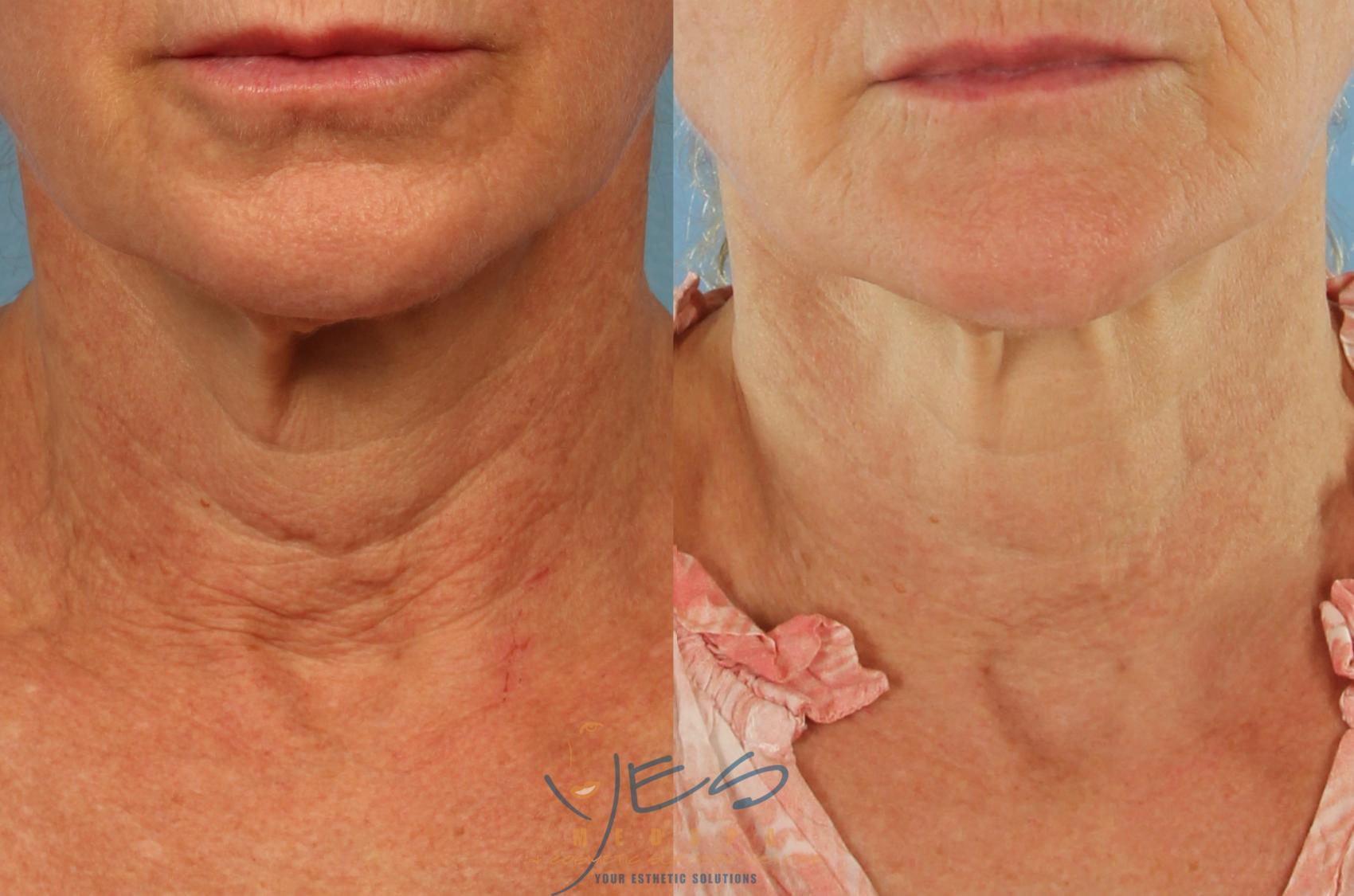 Before & After

This long-term patient from Langley, BC was looking for a solution for thinning skin and laxity to her neck. During one of her visits to the office, Dr. Mosher recommended a series of Morpheus8 treatments to address her concerns. A series of 3 treatments were performed, spaced 4-6 weeks apart initially. She then decided at her 3 month follow-up that she wanted to get one more treatment to finish off the series. Her final photos were taken 6 months after the initial 3 treatments, and 3 months after the 4th. She will continue to see changes for the following 3 months.
Surgeon: Mathew C. Mosher, MD
Back to Top