YES Medspa & Cosmetic Surgery Centre
301-8837 201 Street
Langley, BC V2Y 0C8
Phone: (604) 888-9378
Cosmetic Surgery: Mon–Fri: 8:30 a.m.–4 p.m.
Medspa: Mon & Thu: 9 a.m.–7 p.m., Tue, Wed, Fri: 9 a.m.–5 p.m.

Revision Breast Surgery Before & After Case 320
*Keep in mind that each patient is unique and your results may vary.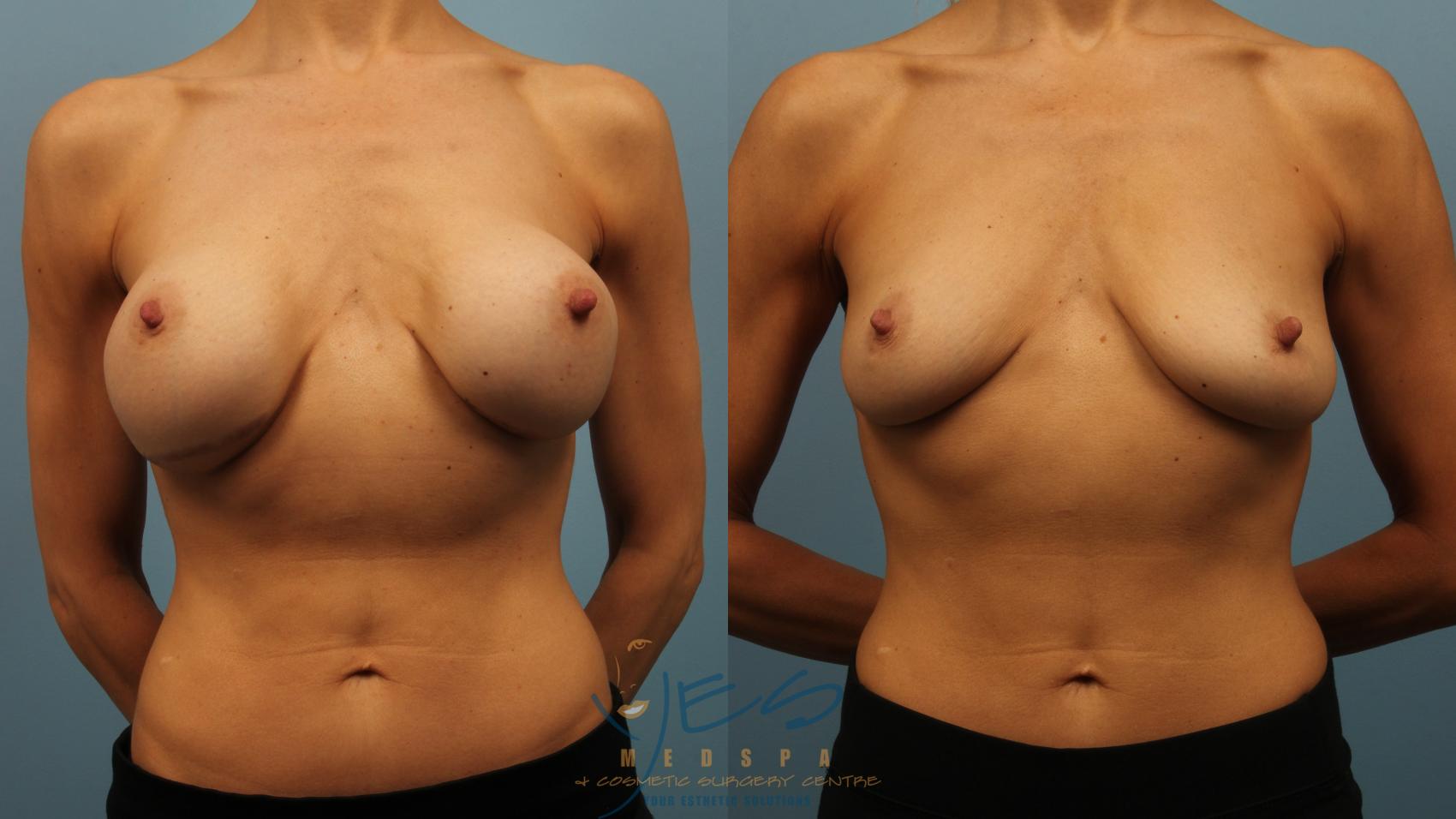 Before & After

This 43 year old woman came to our office to discuss her options for revisional breast surgery. She had an augmentation 5 years ago with a different office. Since then, she has experienced moderate stretching of her tissue and implants that "bottomed out", resulting in a widened scar and undesirable appearance. She had additional surgery one year after her initial augmentation to reduce her implant size and tighten the internal breast capsule, but this did not provide lasting results.
In meeting with Dr. Mosher, her options were reviewed and it was recommended that her breast implants be removed and a scar revision be completed to re-position her scars from previous surgeries and make them more discreet by placing them back into the Inframammary fold.
Photos were taken 5 months after surgery.
Surgeon: Mathew C. Mosher, MD
Back to Top