YES Medspa & Cosmetic Surgery Centre
301-8837 201 Street
Langley, BC V2Y 0C8
Phone: (604) 888-9378
Cosmetic Surgery: Mon–Fri: 8:30 a.m.–4 p.m.
Medspa: Mon & Thu: 9 a.m.–7 p.m., Tue, Wed, Fri: 9 a.m.–5 p.m.

Face Lift & Neck Lift Before & After Case 91
*Keep in mind that each patient is unique and your results may vary.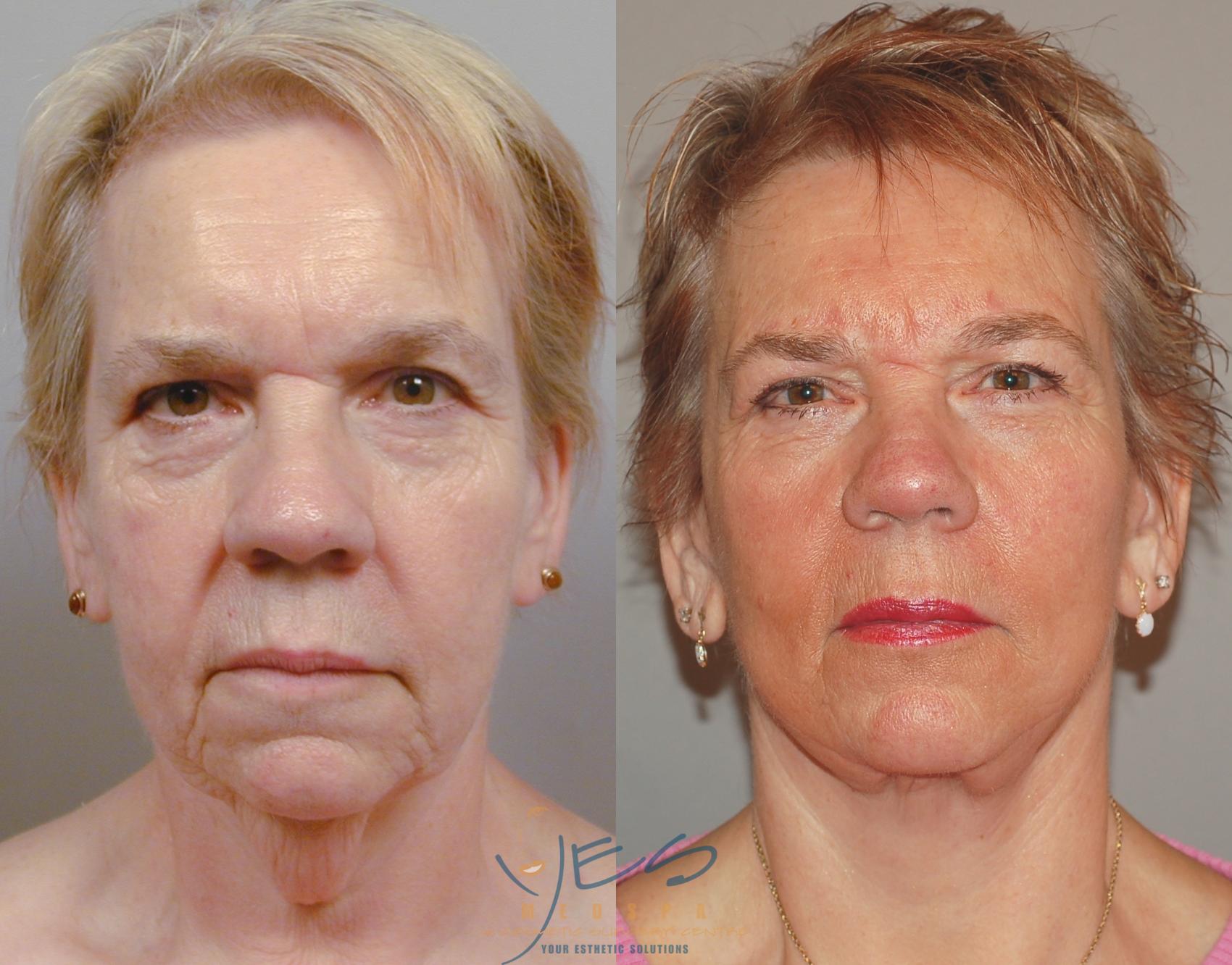 Before & After

This 64 year old woman came to the office wanting to improve the appearance of her lower face and neck. Over the past two years she had been successful at losing a significant amount of weight. This resulted in a deflated and tired appearance with particularly severe laxity in the neck. A standard face lift was performed to address the lower face and neck only. The patient was very pleased with the results. Photos were taken 6 months post operatively.
More comprehensive facial rejuvenation would include addressing the brow and eyelid laxity.
Surgeon: Mathew C. Mosher, MD
Back to Top