YES Medspa & Cosmetic Surgery Centre
301-8837 201 Street
Langley, BC V2Y 0C8
Phone: (604) 888-9378
Cosmetic Surgery: Mon–Fri: 8:30 a.m.–4 p.m.
Medspa: Mon: 9 a.m.–7 p.m., Tue–Fri: 9 a.m.–5 p.m.

Case #93
*Keep in mind that each patient is unique and your results may vary.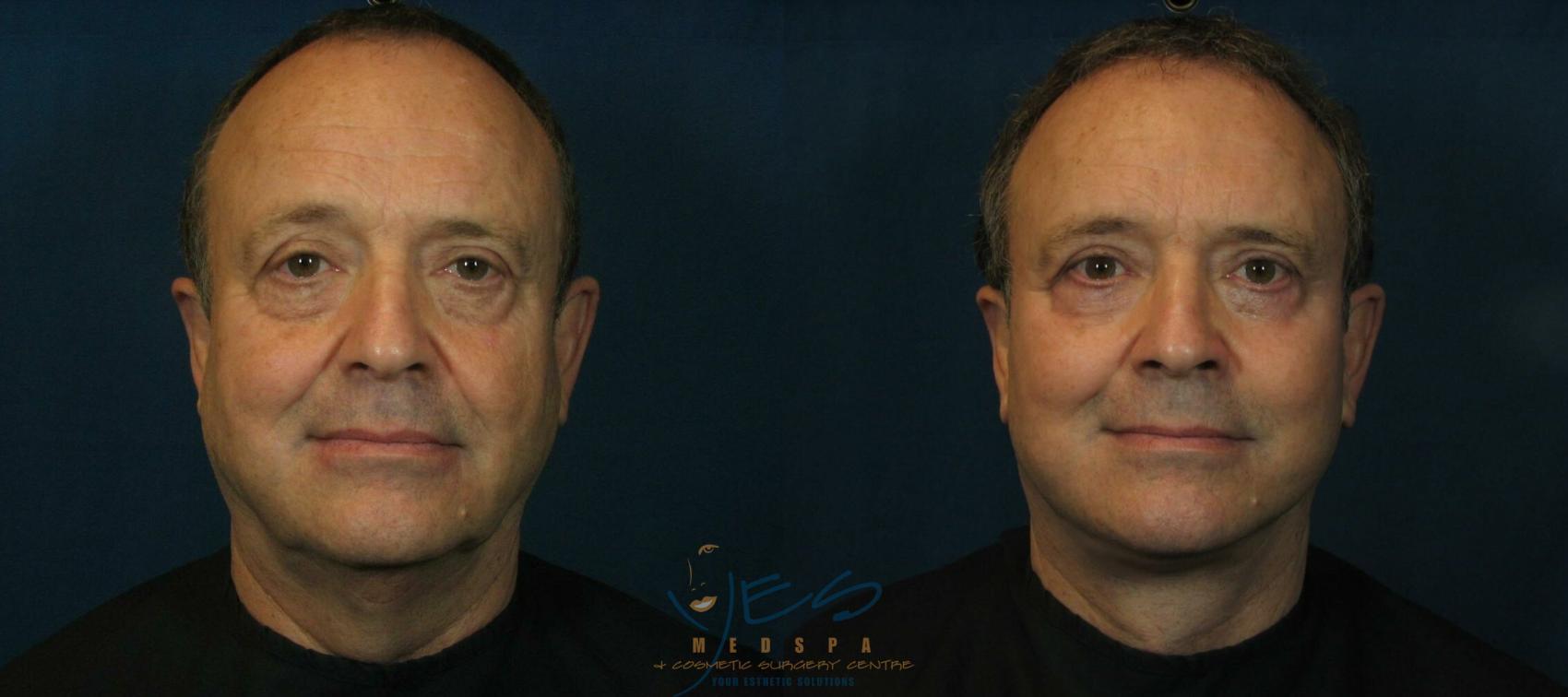 Before & After

This 60 year old man came to the office wanting to rejuvenate his facial appearance.
Procedures performed were a browlift, upper and lower blepharoplasty and facelift. The facelift was able to address the heaviness in the jaw line and neck and leave him with a more defined jawline. He has been extremely happy with his results.
Dr. Mosher notes that men are often hesitant to consider facelift surgery because they want to continue to look natural and have their results difficult to detect. Shorter hair styles or receeded hair lines create unique challenges. These are many of the details that must be discussed during consultation.
Surgeon: Mathew C. Mosher, MD
Back to Top