YES Medspa & Cosmetic Surgery Centre
301-8837 201 Street
Langley, BC V2Y 0C8
Phone: (604) 888-9378
Cosmetic Surgery: Mon–Fri: 8:30 a.m.–4 p.m.
Medspa: Mon & Thu: 9 a.m.–7 p.m., Tue, Wed, Fri: 9 a.m.–5 p.m.

Laser Non-Ablative Fractional Resurfacing Before & After Case 364
*Keep in mind that each patient is unique and your results may vary.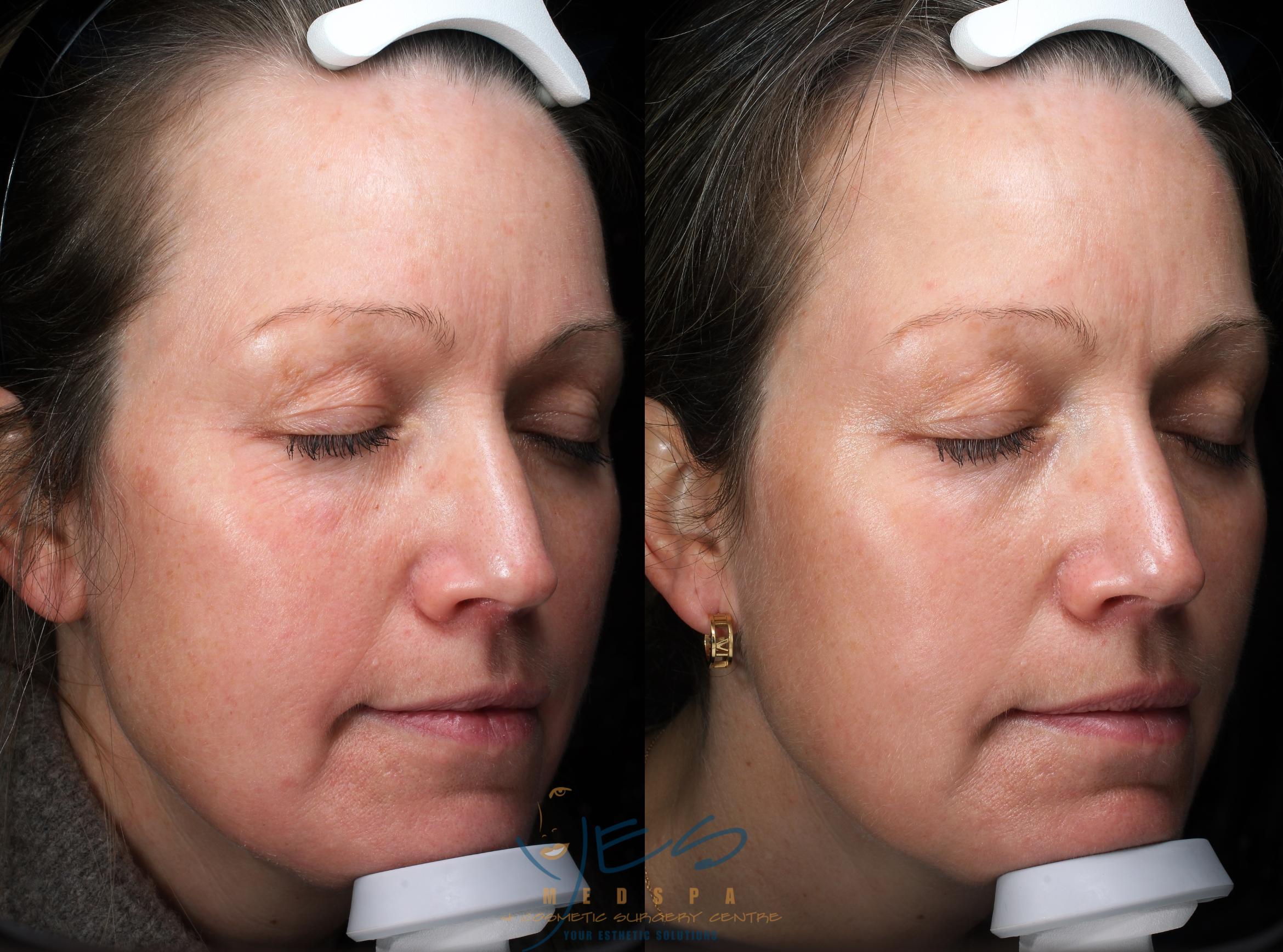 Before & After

This patient has been a skin care patient with us for a few years and was happy with the results of her medical grade skin care regime, but wanted to improve her complexion and address mild signs of aging.
In her consultation with one of our Skin and Laser Specialists her options for treatments were reviewed with her. To address all of her concerns, a series of 3 Threeforme (photofacial & non-ablative fractional resurfacing) treatments spaced 4-6 weeks apart were recommended. These photos were taken 6 weeks after her final treatment and she will continue to see results form over the next 2-3 months.
Surgeon: Mathew C. Mosher, MD
Back to Top