YES Medspa & Cosmetic Surgery Centre
301-8837 201 Street
Langley, BC V2Y 0C8
Phone: (604) 888-9378
Cosmetic Surgery: Mon–Fri: 8:30 a.m.–4 p.m.
Medspa: Mon: 9 a.m.–7 p.m., Tue–Fri: 9 a.m.–5 p.m.

Case #119
*Keep in mind that each patient is unique and your results may vary.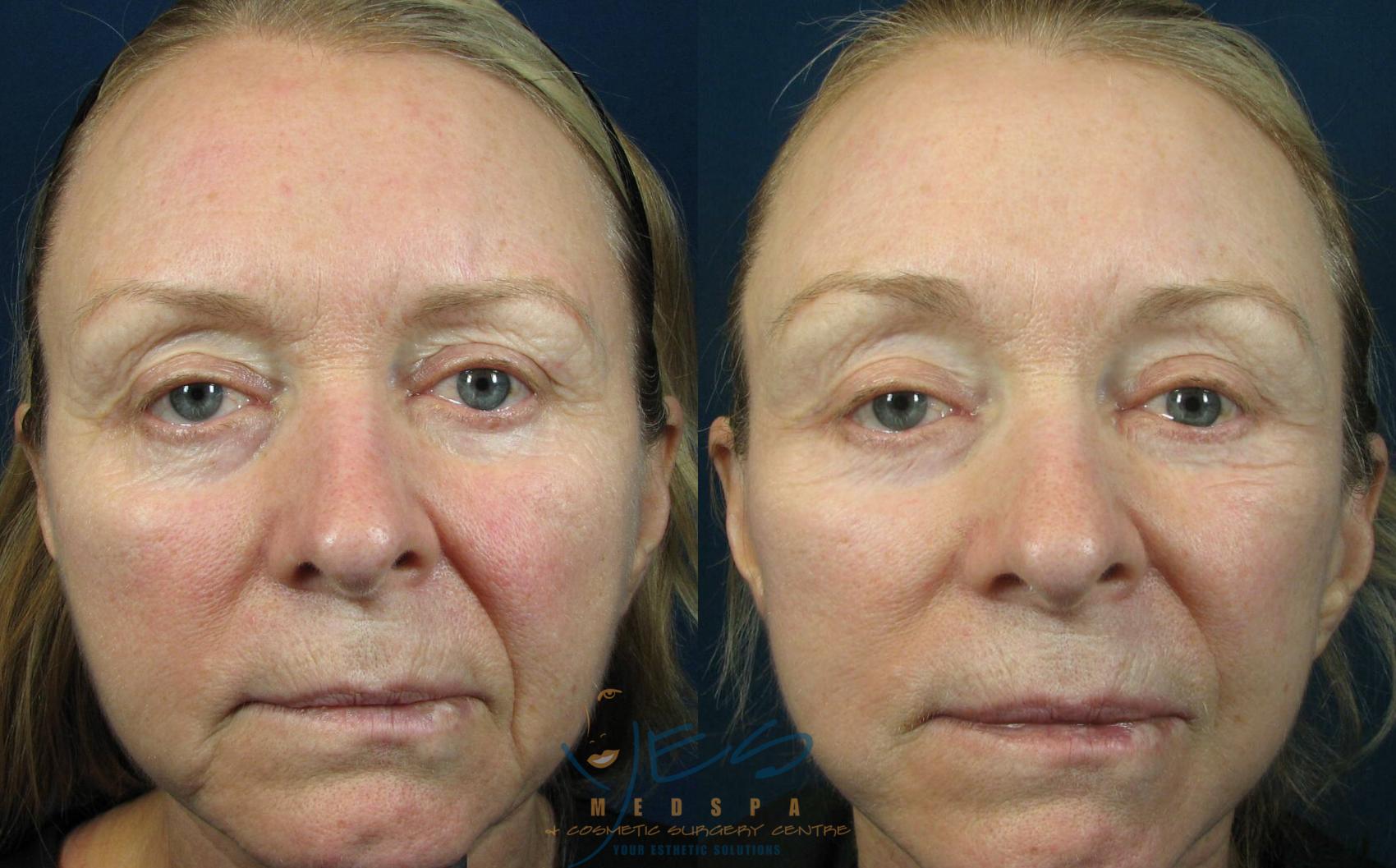 Before & After

This 52 year old woman wanted to address her facial asymmetries and aging changes made more noticeable by a facial paralysis on her left side. Procedures performed were a standard facelift with both upper and lower blepharoplasty with photos taken just 3 months after surgery indicating a more refreshed look with improved facial balance.
Facial paralysis from conditions such as Bell's palsy frequently results in facial asymmetries that may be improved with facelift surgery.
Surgeon: Mathew C. Mosher, MD
Back to Top